10 years of work experience
Bayer Aflak's pharmaceutical factories, the largest pharmaceutical manufacturer in the Middle East, are located in Azna City, Lorestan Province. The factory was established with the goal of reducing deprivation in the region through continuous efforts.to combine cutting-edge knowledge with scientific, pharmaceutical, medical, and veterinary expertise, in the fertile cradle of Iran's Islamic Revolution. This massive complex comprises 7 main production facilities:
– Veterinary Pharmaceutical Company
– Human Pharmaceutical Company
– Pharmaceutical Raw Materials Production Company
– Vaccine Production Company
– Serum Production Company
– Cosmetics and Personal Hygiene Products Company
– Agricultural, Veterinary, and Household Pest Control Poisons Company
The combined area of Bayer Aflak's veterinary and human pharmaceutical production facilities is 120,000 square meters, with 70,000 square meters of built-up space. This includes 7 manufacturing lines for veterinary medicines, and 13 lines for human pharmaceuticals, with the goal of producing approximately 250 veterinary drugs and 500 human medicines.
The veterinary drug manufacturing plant was inaugurated on June 3, 2014 in the presence of the then First Vice President. The human pharmaceutical manufacturing facility will also have its inaugural ceremony in September 2024, graced by the President at that time.
Bayer Aflak's veterinary pharmaceutical production lines consist of:
– Penicillin-resistant powder and sterile injectable suspensions
– Cephalosporin powder and sterile injectable suspensions
– Oral solutions and suspensions
– Injectable solutions and suspension
– Oral powdered drugs (water-soluble and premix)
– Various udder ointments
– Boluses and pills
All equipment related to the cleanrooms, much of the machinery for the production lines, and the laboratory equipment have been imported from renowned European companies including Siebler (Germany), Aptk (Germany), Easy Pharma (Italy), GF (Italy), Pharmours, and Icas (Italy).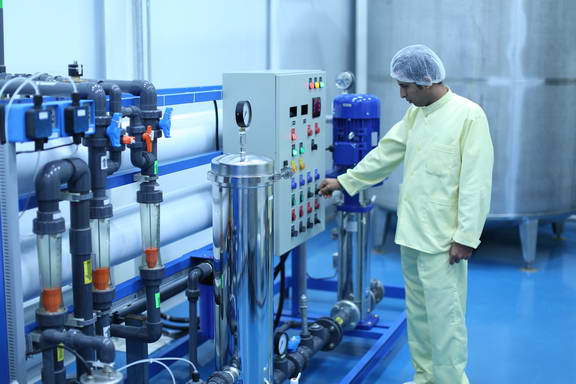 Research and Development:
Bayer Aflak Pharmaceuticals' research and development unit is a core pillar of this major national project. It aims to leverage the knowledge and expertise of its personnel, in collaboration with university research centers including Tehran, Karaj, Shahid Chamran University of Ahvaz, Shiraz University, Lorestan University, Shahrekord University, Babol University, as well as distinguished university professors.
Through the efforts of this pharmaceutical production complex, it has succeeded in obtaining various international and domestic certifications and approvals, including Iranian GMP, European GMP, OHSAS Standard from Germany's Royal Cert, ISO 9001 and ISO 14001 from Germany's DAKKS, Science and Technology Park Certificate, Top Industrial Unit Certificate in 2017, ISO17025 International Laboratory Accreditation Certificate, and Top Entrepreneur of 2022, among others.
Vision:
This factory was established with the aim of producing pharmaceuticals needed for the domestic market, as well as exporting drugs to regional countries. It utilizes the latest global technologies and relies on advanced and modern health technologies, to be able to compete with similar European and American products.
The company is always committed to adhering to the most up-to-date Good Manufacturing Practices (GMP) regulations, product quality laws and regulations, environmental standards, and national occupational health and safety laws and regulations. This leads to the production of quality products that meet global standards.
Moreover, this company is committed to the pillars of the sacred Islamic Republic of Iran's system. Relying on its capable human capital and specialized workforce, leveraging cutting-edge knowledge, new technologies, and prestigious international standards, it tirelessly strives towards national public health goals and plays an effective role in healthcare. It maintains a continuous emphasis on comprehensive quality, organizational excellence, and skills development.